Company Activities
This page shows an overview of future company activities. For some activities there is the possibility to sign up on line.
Online inhouse day traineeship at Alliander
Monday 17 May 2021 13:30, Online
[Alliander]
You can participate in an online in-house day no less than twice on 17 May. At 1:30 PM, our technical trainees will tell you what it's like to work at Alliander. And at 3:30 PM our management trainees will share how they feel at Alliander. During this hour you have plenty of time to ask all your questions to trainees and the recruiter. For example about the company, the working atmosphere, the assignments and the personal development program of De Baak.
You may not know Alliander yet. We develop and manage the energy grid for millions of Dutch people. We bring electricity and gas to our customers via our infrastructure on a daily basis. We play a major role in the switch to sustainable forms of energy, the energy transition. Curious about what role you can play in this? We look forward to seeing you on May 17th!
You can register until 17 May via: Alliander sign-up
Business Experience sustainable energy plant Hengelo
Monday 14 June 2021 12:00, Digital
[Witteveen+Bos]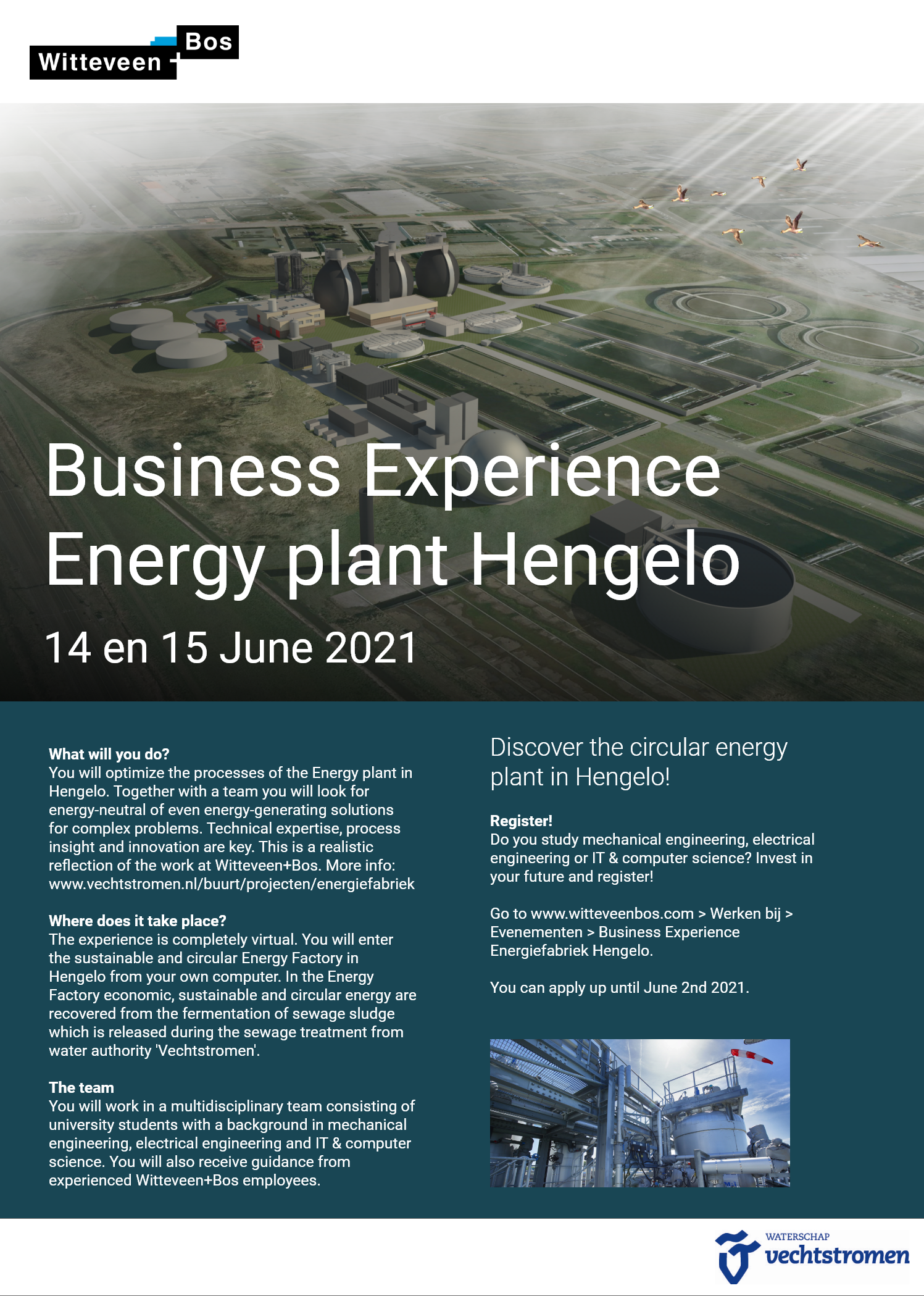 You can sign-up via: Sign-up form