Scintilla's Activiteiten
Op deze pagina zie je een overzicht van de aankomende activiteiten, met, indien van toepassing, een mogelijkheid om je daarvoor in te schrijven.
De iCal en RSS feeds zijn geheel bovenaan, links boven het Scintillalogo, te vinden.
ASML Excursie
donderdag 17 oktober 2019 11:00, - [LEX]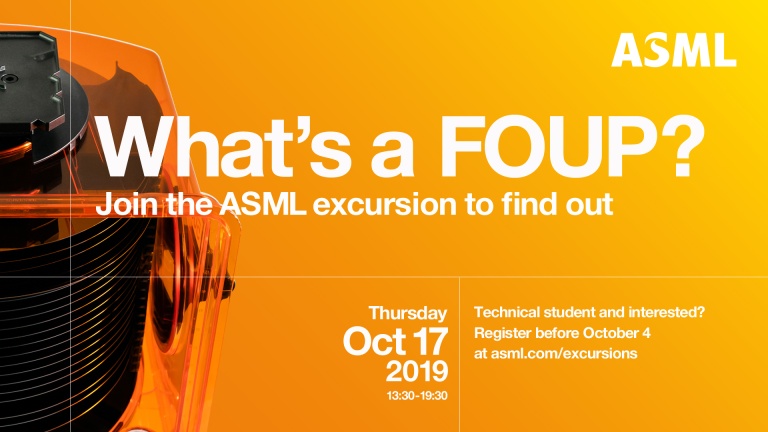 Do you want to have an interactive program with ASML engineers to learn about working culture in ASML, or want to do a deep-dive into ASML technology? Make sure to come with us on this excursion to the headquarters in Veldhoven!
Busses will be arranged by ASML and will leave from the Spiegel building. Sign up on the ASML website to get more information!