Scintilla's Activiteiten
Op deze pagina zie je een overzicht van de aankomende activiteiten, met, indien van toepassing, een mogelijkheid om je daarvoor in te schrijven.
De iCal en RSS feeds zijn geheel bovenaan, links boven het Scintillalogo, te vinden.
Lunchlezing Salland: The road to find the Ideal DAC
dinsdag 28 september 2021 12:30, CR2N [LEX]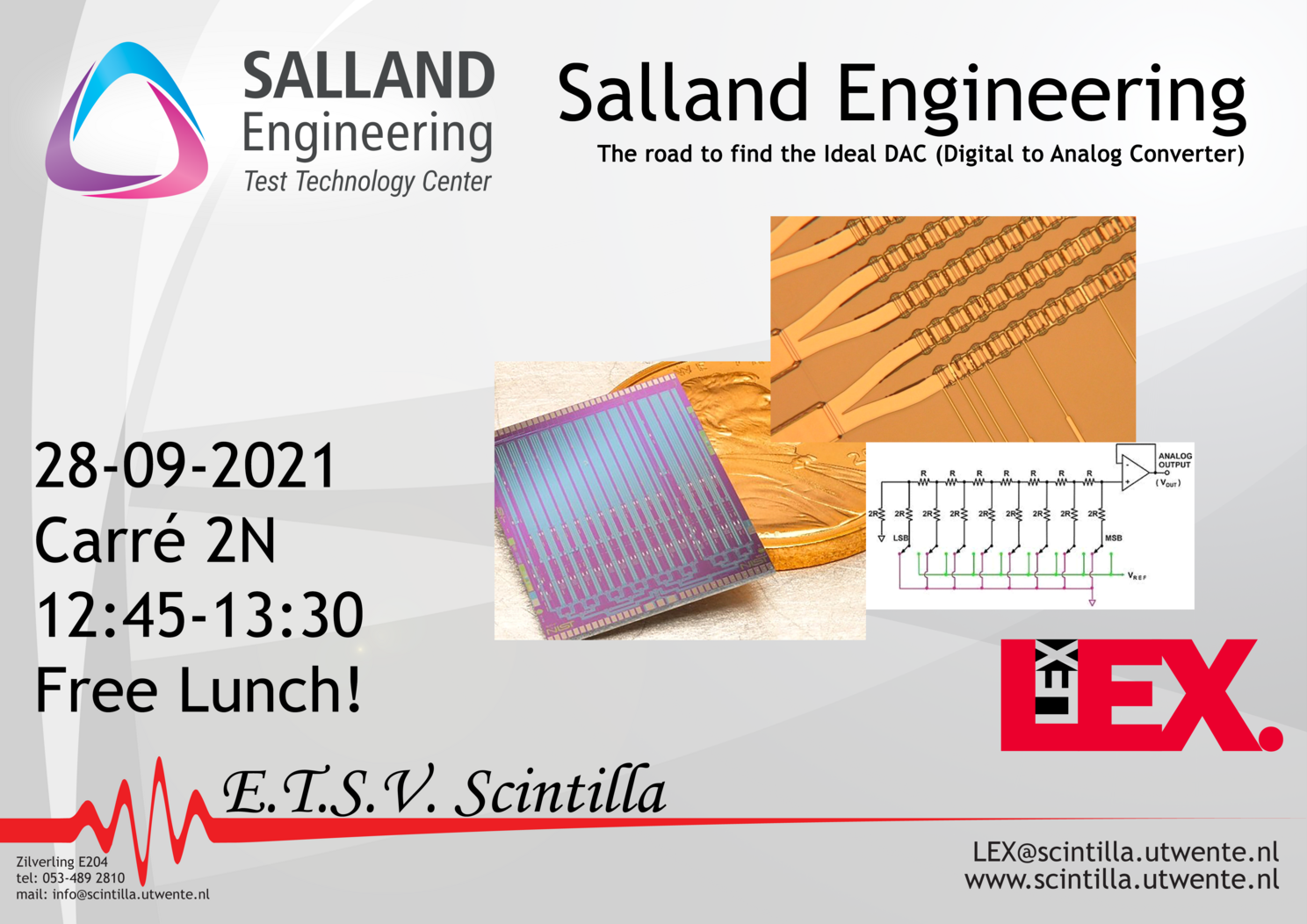 Effective mixed-signal test solutions demand know-how and experience. Analog signals need to be generated at performance levels that are not possible with standard components. It demands creative solutions of combining different techniques. At Applicos, a Salland Company, we know what it takes to design and produce high quality mixed-signal test solutions. We have been servicing the mixed-signal test industry since 1993 and have established a distinguished reputation for providing our customers with high performance solutions.
Inschrijven voor deze activiteit »