Open embroidery evening intrest list
Open embroidery evening intrest list
About this event
Category

Committee Specific

Organizer

Date and time

Oct 1, 2023 00:00 - 00:05

Location

BK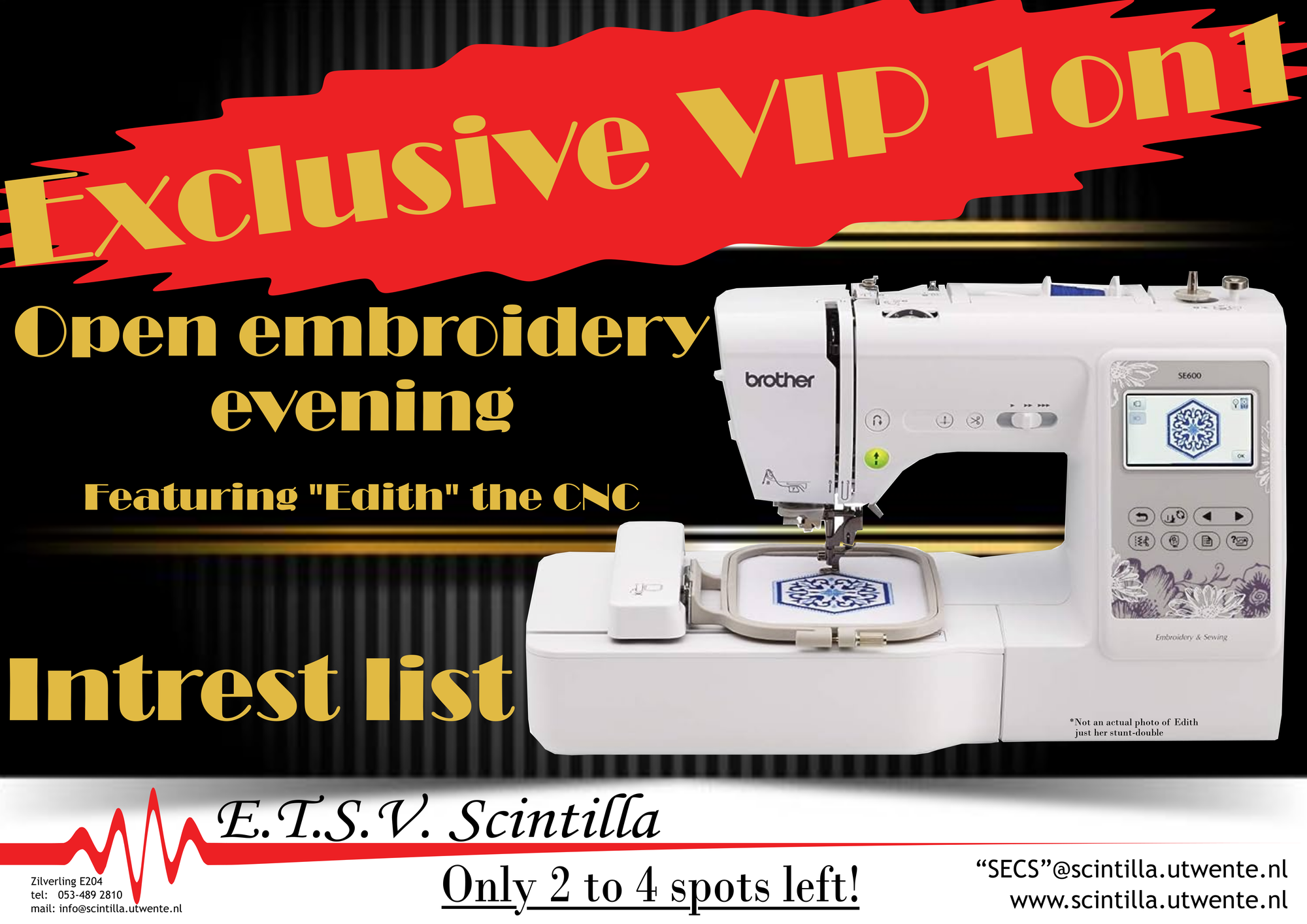 Would you want to embroider something? Great! Because SECS is hosting another open embroidery evening.
We can help you with design and execution on our trusty cnc-embroidery machine as usual.
Using the Services of the comittee is free of charge, for the embroideries themselves only the cost of jarn has to be paid.
Participants
Please login to view all participants